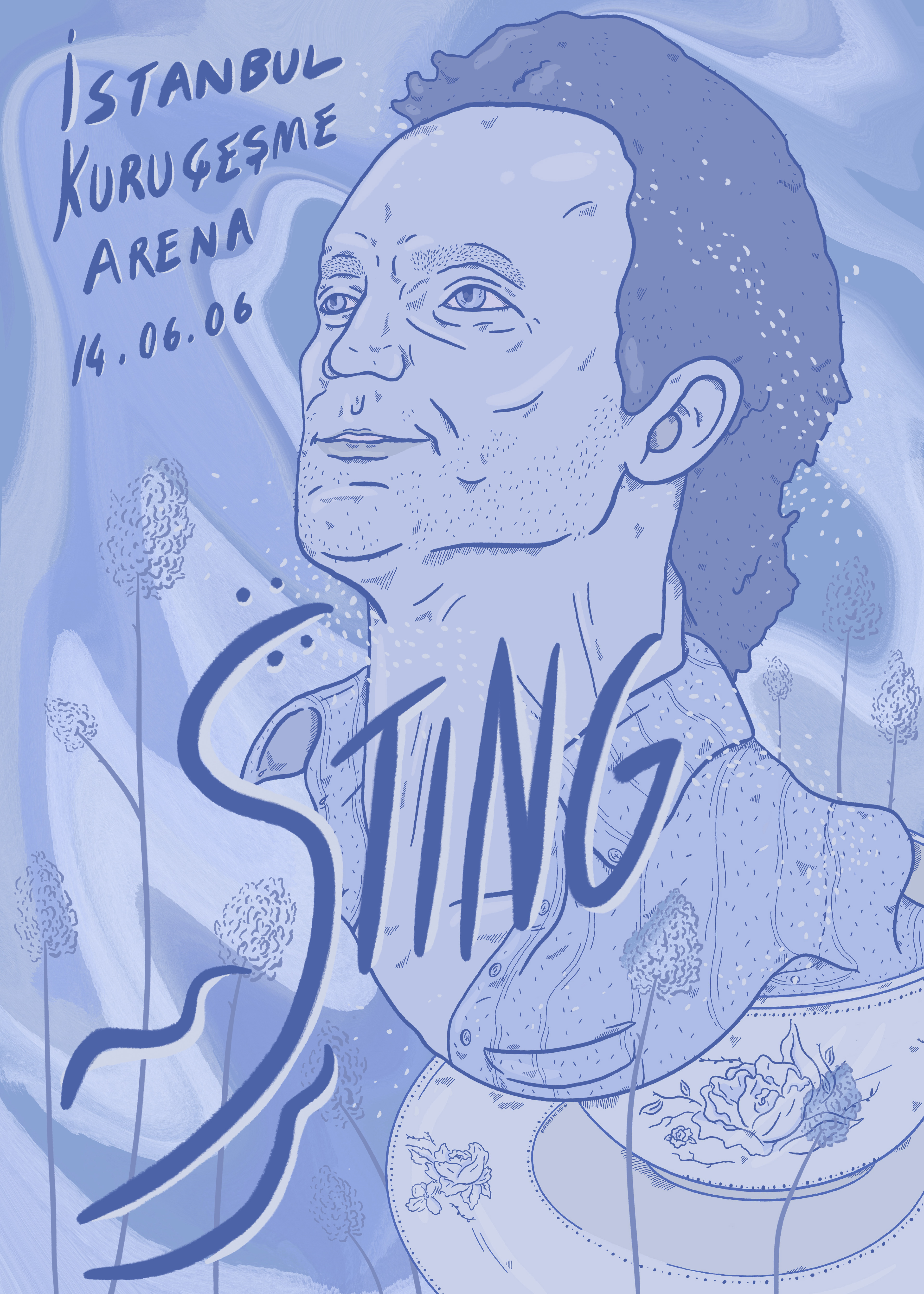 Selin Birben - Sting @ Kuruçeşme Arena
Sting was one of the most inspirational figures for me, when I first started music. I've always wanted to watch him live but I never caught one of his gigs. Then one day my mother told me that she and my father took me to a Sting concert in 2006. So I wanted to design a poster for that gig, for the concert that I've been to but don't remember. The tea cup on the poster comes from the classical English tea sets.
Selin Birben - Pixies @ Heaven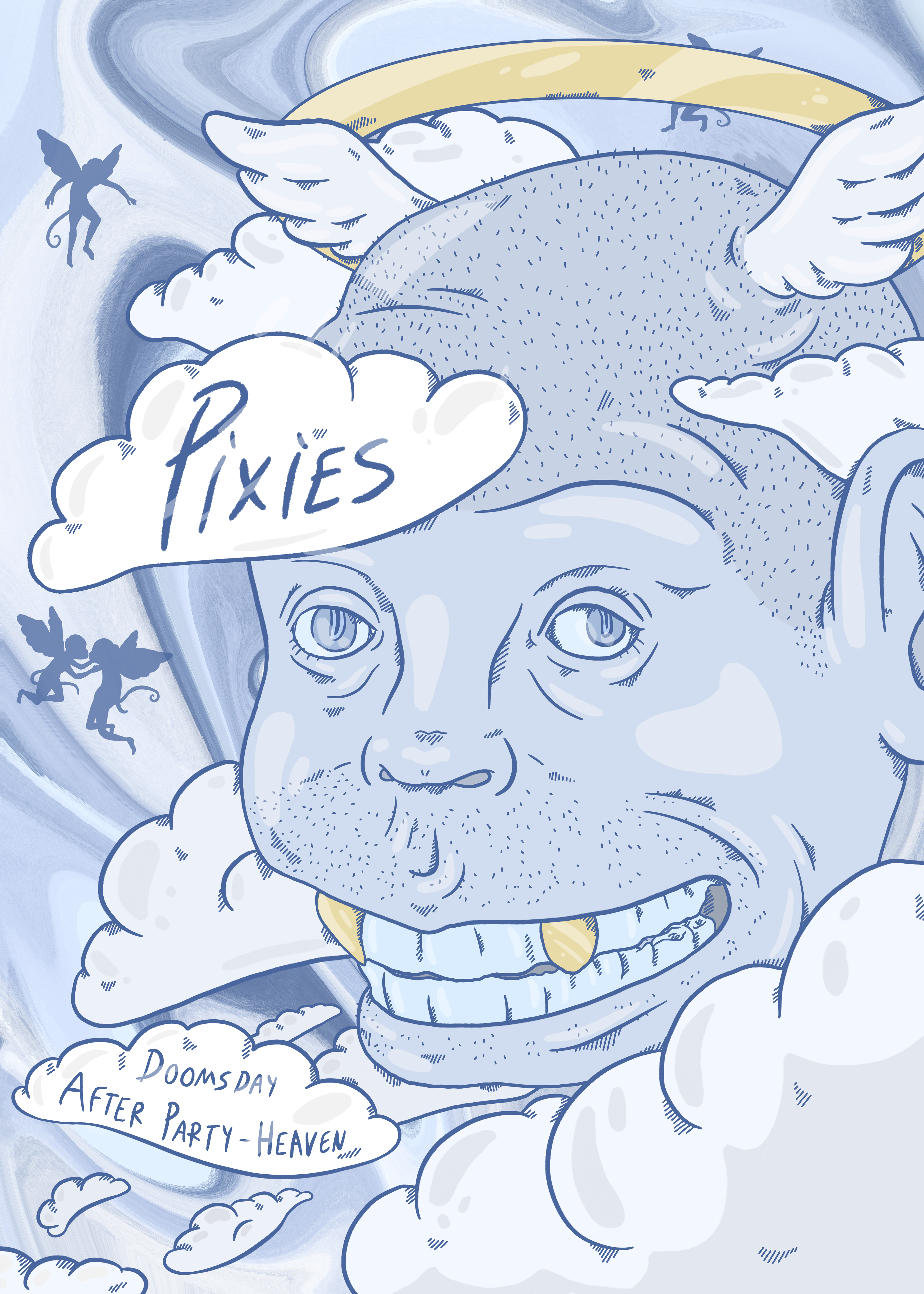 While thinking about the project, I tried to decide between Pixies and Sting. I never got tired of listening to Pixies since my teenage years. For this poster I got inspired from my favorite Pixies song, Monkey Gone to Heaven.